Lake PHOENIX: GEH® Technology for Algae-Free Water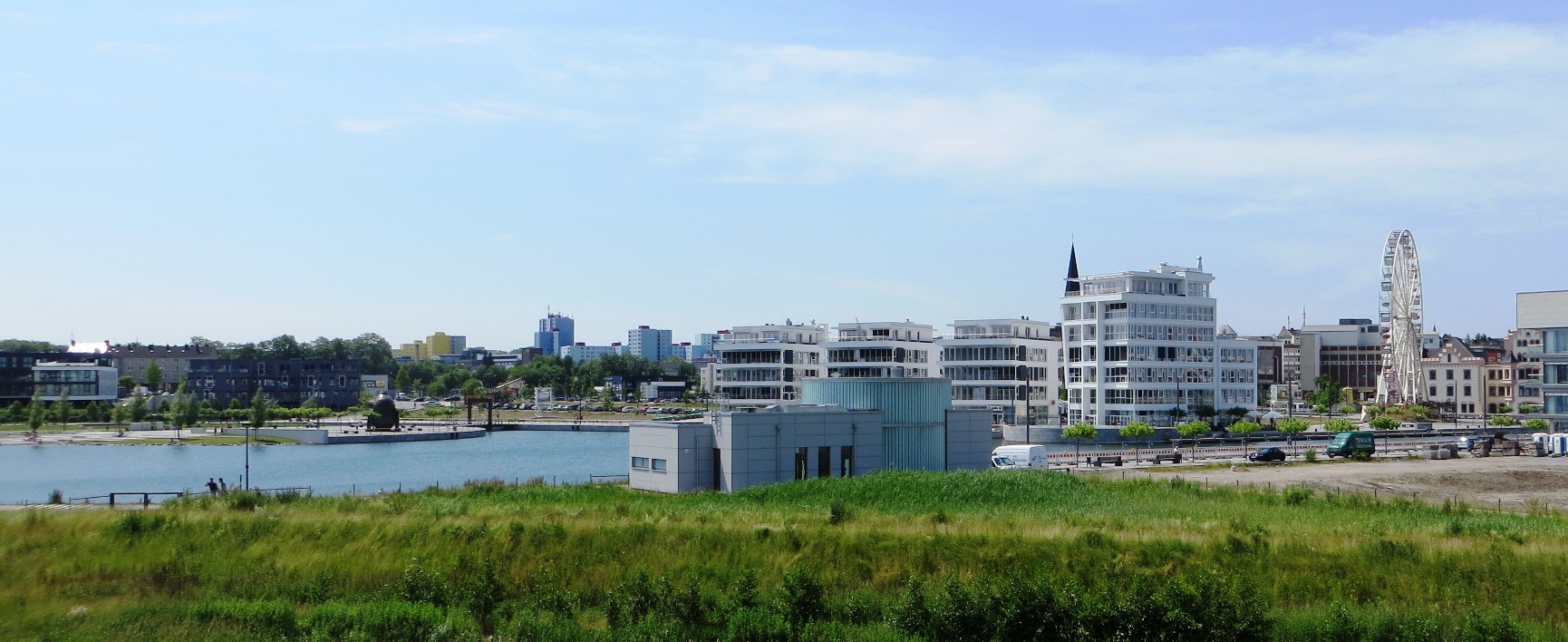 After completing a four-month running-in phase, the phosphate elimination unit (PEU) for Lake PHOENIX in Dortmund / Germany has now officially gone into operation. The unit is an important cornerstone of environmental measures implemented to prevent rampant algae growth in the lake.
Lake PHOENIX is located on the remediated site of the old Phoenix-Ost steel plant in Hörde, a district of the city of Dortmund. The shallow man-made lake covers an area of about 24 hectares (60 acres). A recreational area is rapidly sprouting up along its shores along with a wide variety of upscale residential and commercial buildings. Besides being an attraction and economic motor for the region, the lake also comprises part of the ecosystem restoration project for the Emscher River.
Excessive input of plant nutrients, particularly phosphates, in lakes can cause uncontrolled algae growth known as eutrophication. A number of preventive measures were implemented in and around the lake to control nutrients to naturally low levels. Along with carefully selected vegetation planted on the shores and special aquatic plants stocked in the lake, the key element for phosphate control is the phosphate elimination unit. The unit removes phosphates utilizing two processes in parallel: an adsorption filter and a planted soil filter bed. Both filters incorporate GEH® 104 as their active adsorptive material. The adsorption filter unit consists of three cylindrical beds holding a total of 30 tonnes of GEH® 104 adsorbent. The soil filter bed contains 7 tonnes of GEH® 104. The phosphate elimination unit processes 25 litres of water every second, therefore cleaning the 600,000 m³ of water contained in the lake within a years' time. This unit, the only one of its kind in Germany, has attracted great interest with outstanding potential for future applications.